Our Lovable Tumbling Bear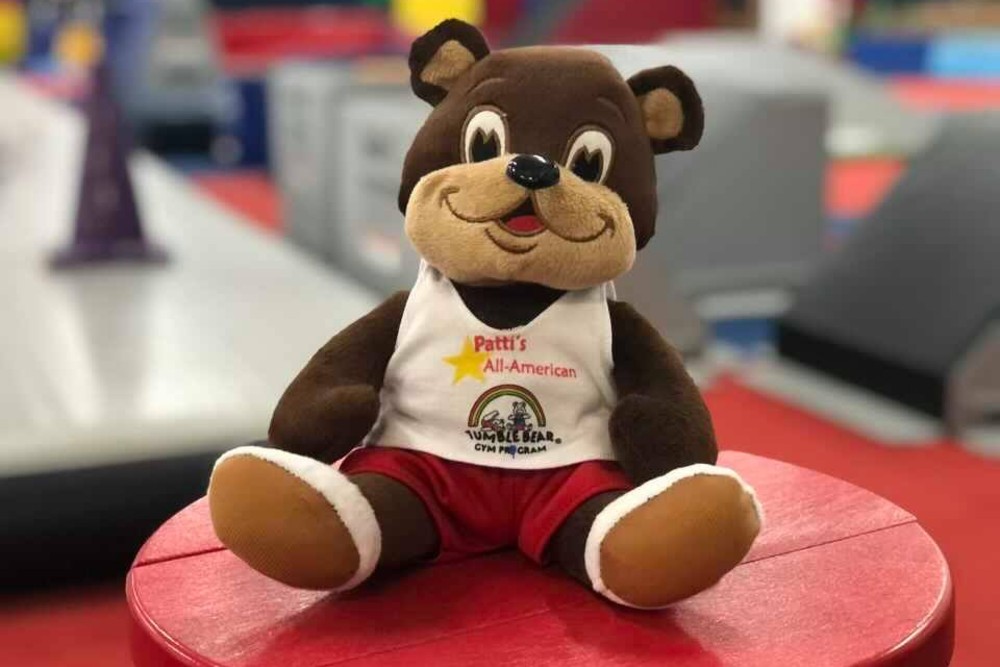 ---
In 1983,Teddy Tumblebear was created by a stroke of a pen by a Universal Studios and Disney artist
He found his forever home at Patti's All-American and just loves it here. He loves Patti, staff, parents, and of course all the amazing kids! He also enjoys tumbling, dancing, and exercising… especially with his sister Tina Tumblebear and their two cousins, Freddie and Frankie Fitbear.  His favorite song to dance to is the Patti's All-American school song. Have you tried to learn the dance that goes along with it yet? It's fun! He also enjoys starting the day off with a healthy breakfast. His favorite food is honey on oatmeal! Look for him to pop in your class from time to time or maybe you will see him at a local town festival. He is also available to make an appearance at your birthday party here at PAA. If you do see him… make sure to come say hi so he can give you a great big "bear hug".
---
Click on the play icon to check out our Teddy TB theme song, you can learn it and sing along!
Come join us in singing the PAA anthem, click on the play icon to check out the tune or watch the video below to learn the dance too!
Patti's All-American School Song Dance