Meet Our President
---
"It has been to be such an honor to lead my staff for the last 54 years to a high level of service and teaching children. I am humbled by our success and proud of all those wonderful staff members who have helped us get here. We have people like Tina Okerstrom who has been here for 27 years, Tracy Stella and Robin Arvanitis for 25 years, and Diane Spevacek, who has been here for 34 years! Thanks to them and to all the hundreds of staff members who have led this company." Patti Komara
Patti began speaking at national seminars in 1981 on preschool and school-age gymnastics and the business of owning a gymnastics school. Patti has spoken for Purdue University and national seminars for AAHPERD, AAEYC, USAIGC, IDEA, and USA Gymnastics. She started her national seminars in 1986.
In the same year, she also began filming her speeches and founded Patti Komara's Tumblebear Connection. Patti has since produced more than 150 instructional videos for instructors and owners. She sells books on yearly lesson plans for the internationally known Tumblebear Gym Program, School-age Gymnastics, Dancing Gym Bears, Yoga Bears, CheerBears, and Gym-N-Learn Educational Preschool. Patti has also written over 50 business articles published in industry magazines. She also authors a bi-weekly blog and weekly e-blast tips to her over 9,000 subscribers as well as providing USA gymnastics with a articles and video tips for their online newsletter.
1995: Patti was selected by USA Gymnastics to be a member of the committee that created the Kinder Accreditation Training Program and co-authored the KAT Workbook.
2003: Patti was named USA Gymnastics Business Leader of the Year.
2005: She was selected as Client of the Year by Action International
2006: She was given the National Service Award by USA Gymnastics at their annual business conference.
2010: Patti was one of five other gym owners named to the USA Gymnastics Task Force.
2011: She was one of 14 named to the USA Gymnastics Business Advisory Team.
2014: Patti was awarded by USA Gymnastics the "Club Owner of the Year" award.
2016: She was selected to be a member of the Society of Innovators of Northwest Indiana.
2018: Patti was named "Most Influential Business Woman of the Year" by Northwest Indiana Influential Women Association.
2019: Patti celebrated her 50th year in business, was inducted into the USA Gymnastics Region 5 Hall of Fame, and was named Northwest Indiana Small Business Development Center's "Small Business Person of the Year". She also won for The NW Indiana Influential Women's Small Business Award.
2020: She was awarded the state of Indiana's Half-Century in Business Award.
2021: Patti spearheaded the Patti's All-American / Breast Cancer Research Foundation fundraiser and raised over $19,000
Fun Facts about Miss Patti…
Where were you born? Gary 
What is your favorite treat? Chips and Salsa
What is your favorite sports team? My favorite sports team is whatever team my daughter, Kelly is coaching.
Cat or dog? Cats, I used to foster kittens for years.
Favorite children's book? The Very Hungry Caterpillar
What is your favorite skill to teach? Cartwheels

Magazines Patti has been featured in: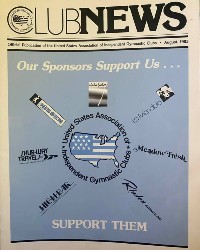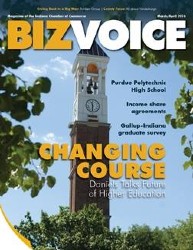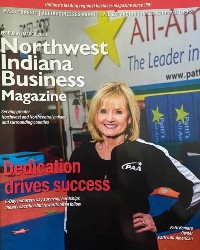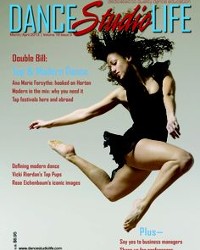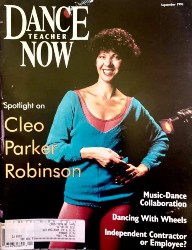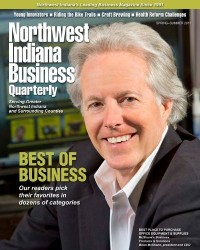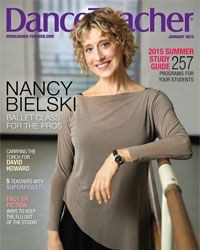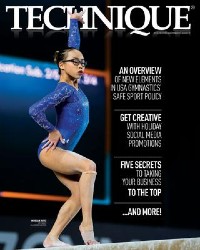 Patti has been a Speaker for: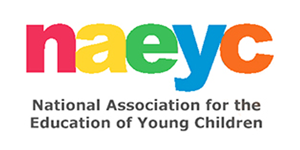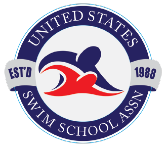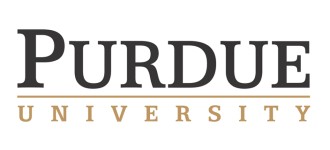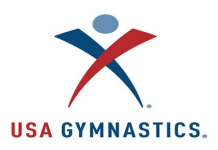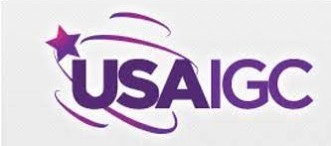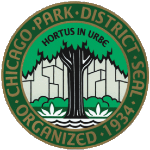 See What Other Gym Owners Have to Say About Patti
---
"Patti's knowledge and teaching techniques are second to none. I continue to use her books and DVD'S to train, educate, and motivate my staff. Most of all, her materials keep me organized, fresh, and inspired. Patti, thank you for your great contributions to our sport." Amanda Borden, Gold Medal Gymnastics – 1996 Olympic Gold Medalist
"In my book, Patti Komara is one of the most experienced, capable, and sincere providers of knowledge in our industry. She is always looking to educate herself, so she can better help others; I find that of a true professional and caring human being. I have sent Kids First employees to Patti's seminars and recommend Patti's teaching to anyone looking to improve their gymnastics business." Jeff Metzger, President, GymClub Owners' BOOT CAMP & Kids First Sports Center.
Patti's business knowledge has been gleaned over more than three decades of experience. Her enthusiasm and practical suggestions will help you develop your business. I highly recommend that you take advantage of her products! Frank Sahlein, President, 3rd Level Consulting & Business Brokerage