Meet Juliana Quinteros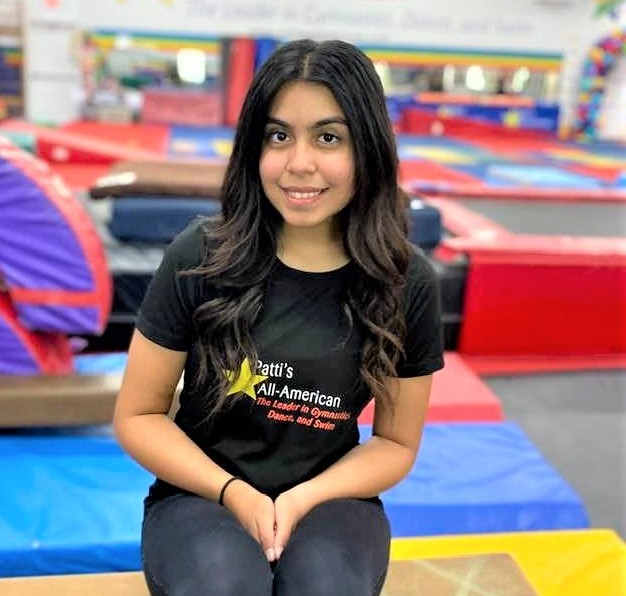 ---
Gymnastics Instructor
Juliana loves working with kids and interacting with them making sure they're learning and enjoying their class. She also teaches swim in the summer months here at Patti's All-American and is certified as a Water Safety Instructor, First Aid, CPR, and AED. She plans on becoming a behavioral analyst to help kids with special needs. Juliana lives in Hammond with her parents and her puppy Blossom. Click HERE to watch a welcome video from Miss Juliana.
Fun Facts about Miss Juliana …
• Where were you born? Munster, IN
• What is your favorite treat? Fresas con crema
• What is your favorite sports team? Barcelona (soccer)
• Cat or dog? None
• What is your favorite skill to teach? All of them!