Meet Jacqui Nielson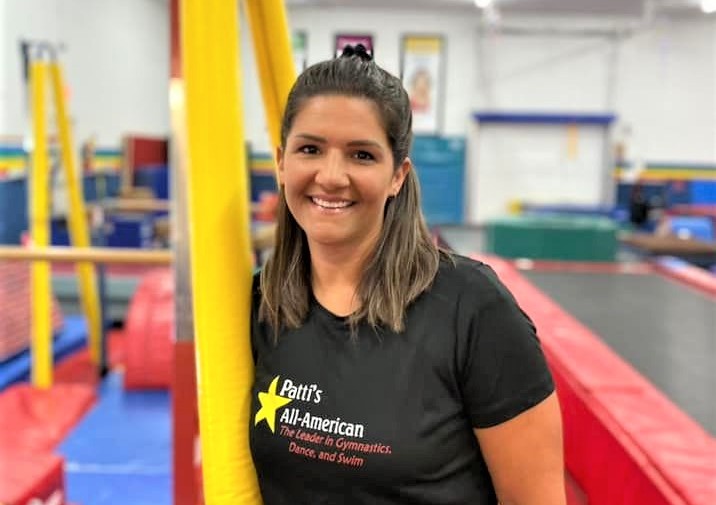 ---
Gymnastics Instructor
Jacqui took four years of gymnastics before focusing on playing volleyball. Jacqui has spent the last 10 years coaching volleyball at the college level, most recently, the last five years at the University of Chicago. Her passion for coaching brought her to Patti's! She loves working with children and is excited to help your child reach their full potential. As a collegiate volleyball player, Jacqui picked up 2007 NAIA All-American honors. She earned her bachelor's degree in Sport Management from Madonna University and her master's degree in Sports Administration from Wayne State. She now resides in Schererville with her husband Garrett, and two children, Lincoln and Evelyn. Click HERE to watch a short welcome video from Jacqui.
Fun Facts About Miss Jacqui…
• Where were you born? Southfield, Michigan
• What is your favorite treat? Brownies
• What is your favorite sports team? Detroit Red Wings
• Cat or dog? None
• What is your favorite skill to teach? Too many to list!