Meet Nikki Carrillo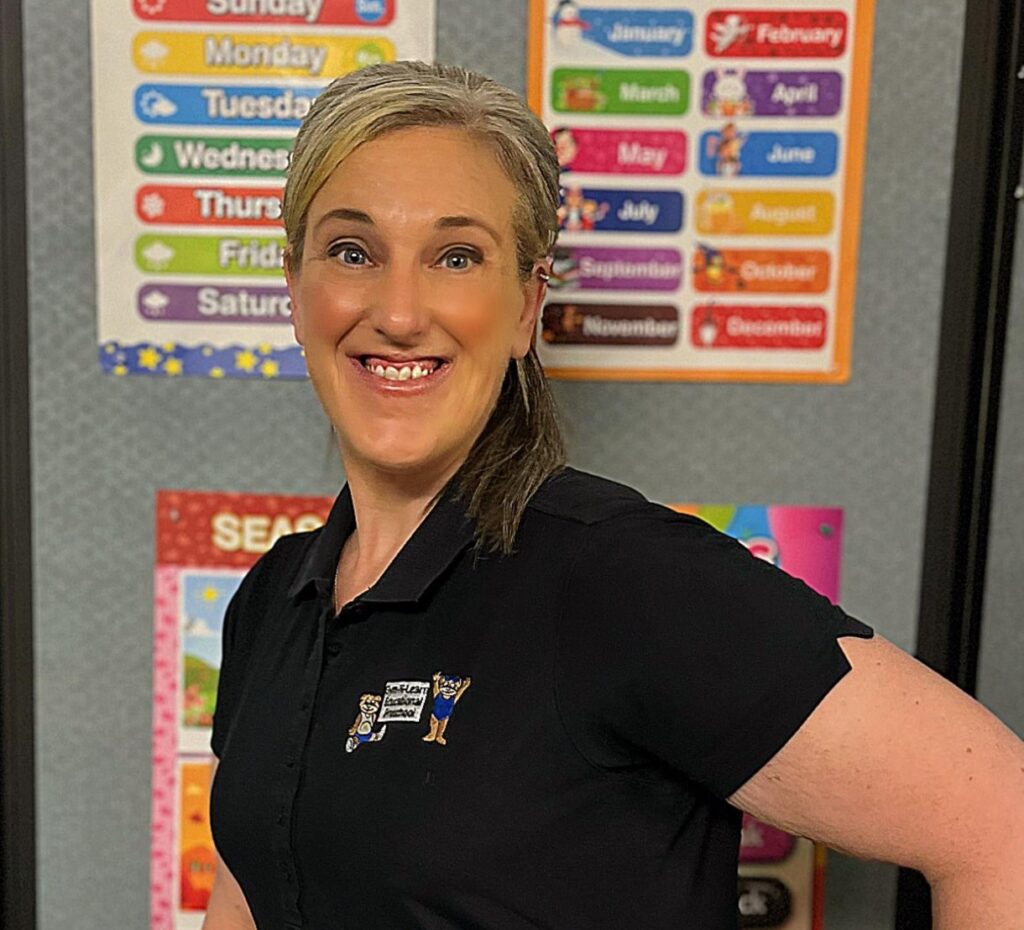 ---
Gym-N-Learn Instructor and Swim Instructor
Nikki has a degree in exercise physiology and kinesiology from Illinois State and taught physical education for seven years in addition to coaching volleyball and softball. She also has several years of experience in lifeguarding. She has a master's degree from St. Xavier University in administration and spent seven years in management. She is certified with The American Heart Association Heartsaver First Aid, CPR, and AED. She loves children and serving others. Her favorite moments are spending time with her husband Andrew and son, Wyatt. Ready-2-Learn students, click HERE to watch a short welcome video of Miss Nikki.
Fun Facts About Miss Nikki…
• Where were you born? Oak Lawn, IL
• What is your favorite treat? Popcorn
• What is your favorite sports team? Chicago Blackhawks
• Cat or dog? I like people not pets!
• What is your favorite skill to teach? Does batting in softball count?