Meet Aubrie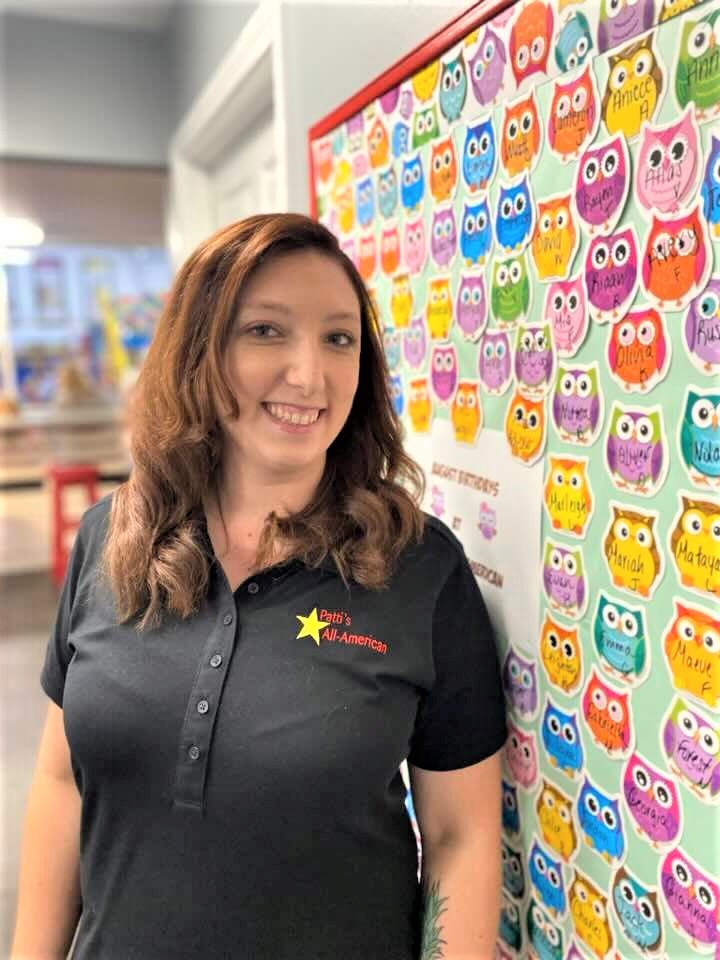 ---
Aubrie took tumbling and gymnastics while growing up. She is excited to be a part of Patti's All-American. She lives in Griffith with her husband, Mike, her dog Basil and cat Bellatrix. She is American Red Cross First Aid, Adult, Child and Infant CPR certified.
Fun Facts About Miss Aubrie…
• Where were you born? Munster, IN
• What is your favorite treat? Truffles and chocolate and strawberries
• What is your favorite sports team? White Sox
• Cat or dog? Both!